Why is GraphCall the most efficient tool to explain anything?
Presentations, however pretty, need a person to present. Video are the most efficient format, but they deliver pixels, not data. With GraphCall you get the best of both worlds, seemlessly.
Try GraphCall Free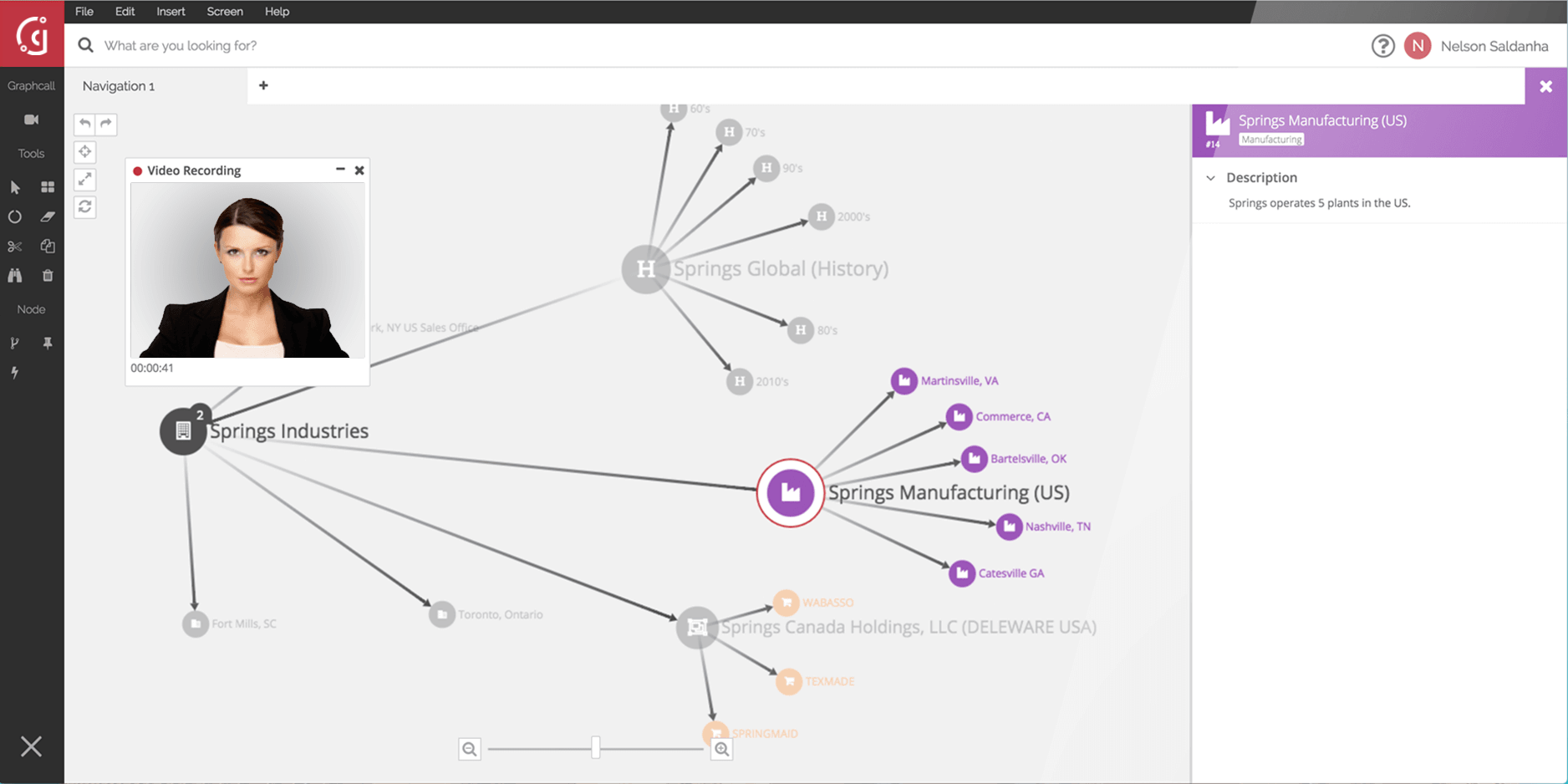 Unmatched medium for lively explanation.

A big data visualization map auto-animated and synced as the narrator transitions by topic.

Richest content inside map

Each element of the big data viz can be edited with text, images, mp4 vídeos, and linked to pdf.

A pdf live, reproducing all actions, scrolling and writing on top of live pdf in sync with video.

Send emails. Manage list. Share on social.
Structure Data
Simple, immediate

Create your mind-map. It's as simple as "double click" to start the structure of what you want to explain. Then insert text, images, and even videos inside the elements.

Attach PDF

Organize your PDF references inside map.

You can extract a portion of PDF inside a bubble and use it as reference inside the mind-map. Your reference is automatically indexed in your personal high-power search engine.

Build your map together.

Several users can work at the time and edit the map together.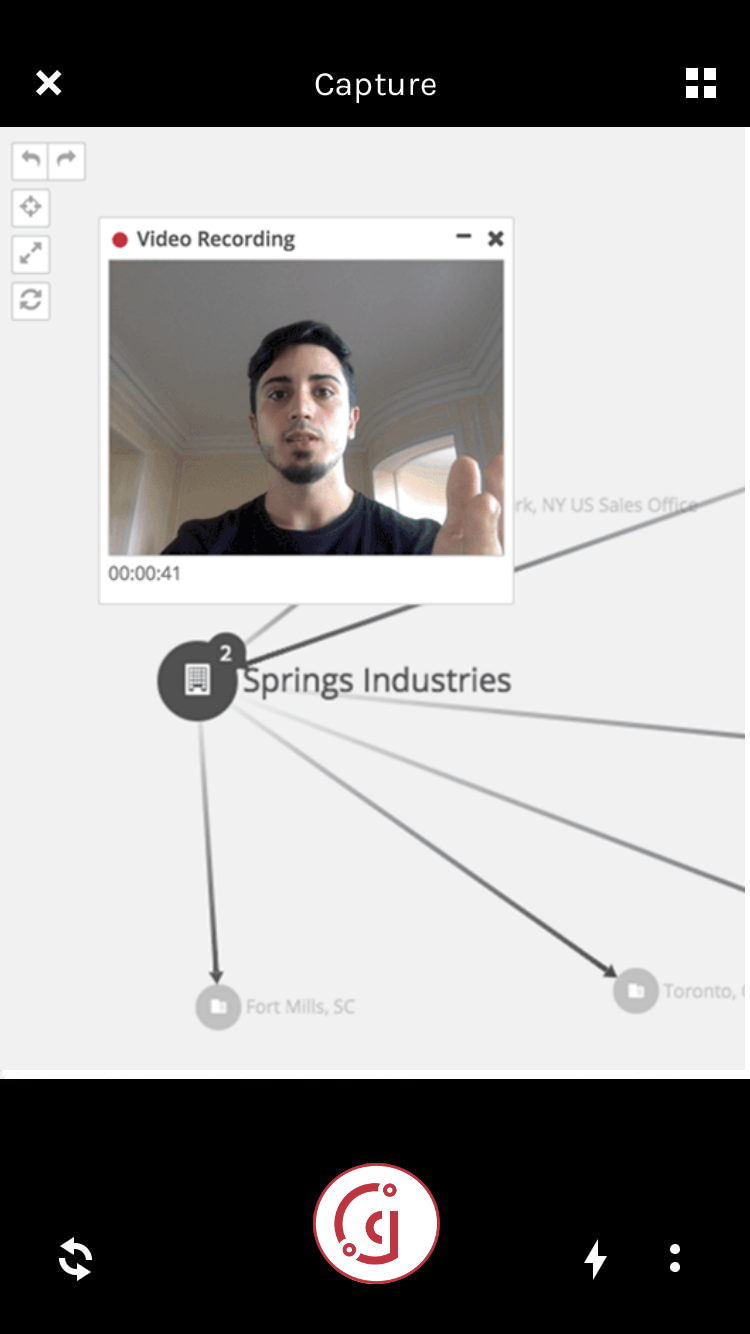 One Click and you´re ON AIR!
Once you have mapped, click the record button. Simply navigate in your map, PDF and comment at the same time so the WebCam Stream is recorded along with your navigation.
Preview
You can preview immediately your VidPitch by replaying without saving. This way you discard the unwanted versions and only send to the cloud the best one.
Edit, practice and record.
On the go or at the office, GraphCall lets you edit your maps and attach annotation. You can practice and replay.
Access Anywhere.
Reach your audience anywhere on desktop or mobile, and let them save your map in a single click.
Share
Send directly from the App.

A great explanation is made for others. It´s only natural to be able to send your VidPitch to e-mails groups right of the bat.

Post already!

Post easily in facebook, twitter or LinkedIn with image.

Made for communication

Upload your contacts quickly from google, outlook or EXCEL for your e-mail campaigns.