Better Technology,
Better Communication
It's a Document or Data, which comes with a virtual presenter in a box to explain it.
Neither Videos nor Documents can do it, only Hybrid Media does it.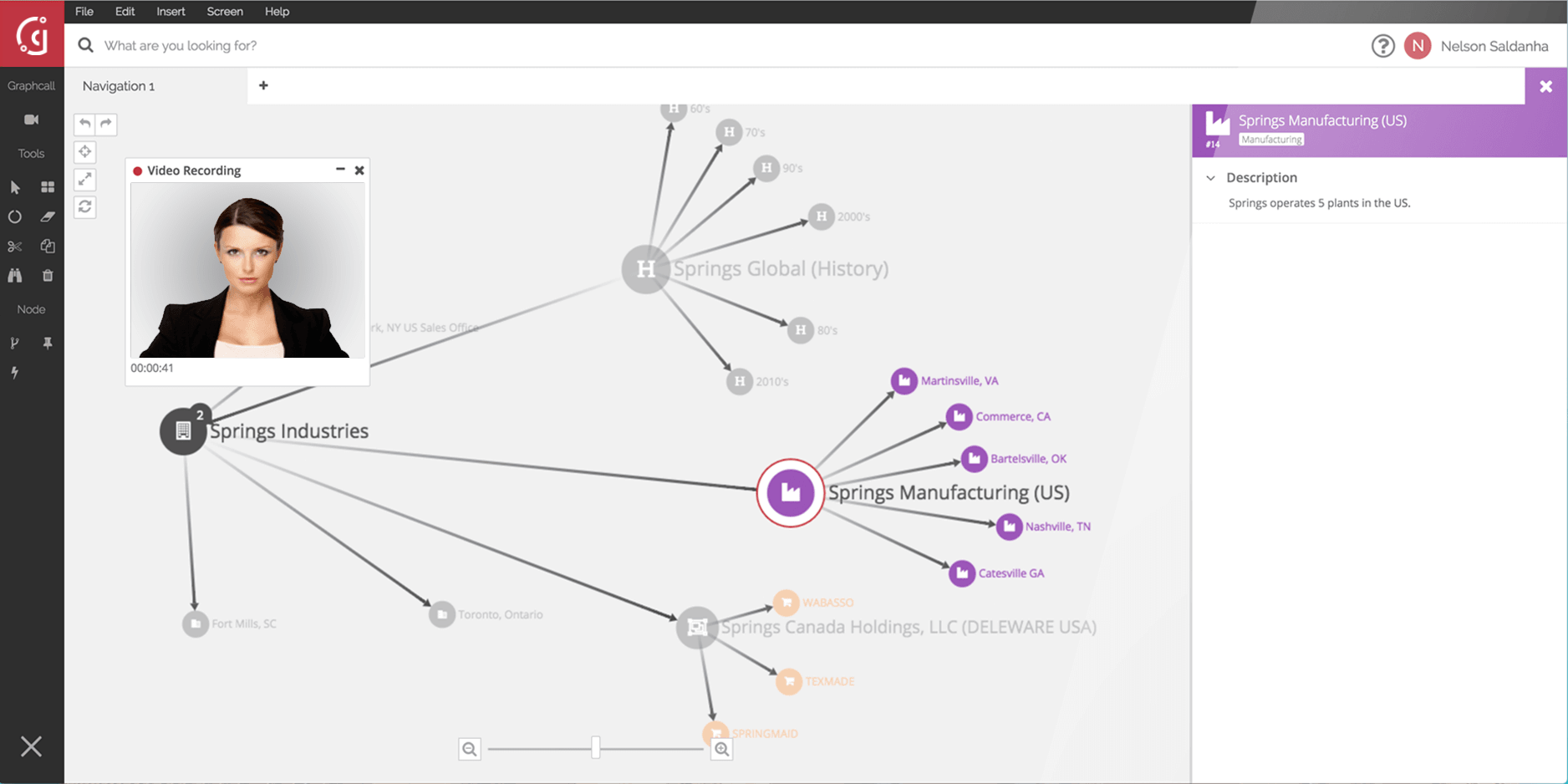 The virtualized presenter (you in the Box) walks through PDFs OR shows automatically animated data-map.

No 'video' recording, a new Paradigm

ZERO video editing hassle. Ignore you are recording. Simply talk, walk through your PDF or data-map, highlight. It's ready on the spot.

Instantaneous 'GraphCall'

Get a link immediately as you stopped recording. The virtualized presenter will perform all the steps exactly like you did them.
Education
How GraphCall helps the Schools in Brazil
With the Coronavirus Pandemic a lot of schools in Brazil found themselves closed with the kids going back home. They are under extreme duress as it threatens their revenue stream. To work remotely children can user direct emails to the professor, ahatsapp groups and of course webconferences. The problem is a lack of infrastructure to create and record dynamic lessons in no time, without studio, nor editing. Not only GraphCall solves this problem, but it enables to create content which is actually more dynamic than a video thanks to its unique Hybrid Media Technology. It enables to send back and forth questions and answers in Hybrid Media. Fortunately GraphCall is here.
More Use Cases
Discover how GraphCall's superior media enables a richer, faster, simpler two-way communication.

Law
"Legalese" does not exist with GraphCall.
Communi-cation
Clarify any Doc shared internally or with tiers.
Sales
DocPitch helps to close sales.