Never let your client alone
with your complex
technical document again
U

se a new, more potent and lively media than anything you already know. Use LivePDF, the 1st Augmented Media PDF.

Add your LiveBox to your PDF and become a virtual guide to your own document.
Remove all pending technical points 4X faster, get 5X more information retention from client, provide visual accuracy with highlights. Prepare and follow-up webconferences perfectly or even manage to close without it.
If only you could be there to explain...
Now you Can!
Add your
LiveBOX

to your PDF, send both in one fell swoop.
A Video: The Old Way
A Video has 5X the retention of a PDF ...except you can't flip through a Video!
A screen capture can not replace a PDF. It's tiny, unreadable on mobile, and your customer NEEDS to flip through a document! Hence, sending a PDF with often a long text explanation is still required, despite the low retention rate.
A LivePDF: The New Way
A real PDF, plus you in a LiveBOX to help.
Perfect Explanation, Perfect readability.
LivePDF is your PDF with you inside the hovering LiveBOX. So it's like a Video on Play. But If the recipient closes the LiveBOX? Back to a normal PDF to resize, flip through and read as needed. The power of two medias in one.
LivePDF is your PDF, plus YOU inside to help. Simple.
Upgrade
Remove all questions Four Times Faster
Remove all the pending technical questions on your quotes and brochures 4X faster, with perfect precision
Many apps claim "it's easy" and want you to download and learn their app...
...We don't!
Just Reuse your PDF with our extension. Add your LiveBOX to comment and highlight, 5 clicks, get your link, SEND!
You talk 5 times faster than you type. Start sending LivePDFs NOW, and serve a lot more customers, JUST TALKING!
Optimize your Webconferences
Prepare and follow-up your web conference better or even manage to close without it!
A Video
One-way communication only, The sender records, The recipient watches.
LivePDF
Two-way communication. It's PING-PONG. The recipient switches from watcher to recorder, four clicks, and sends a reply back, simply re-using the LivePDF and its LiveBox just received.
Just Superior for business
It's visual and memorable like a Video, readable like a PDF, and easy two-way communication like a whatsapp audio.
Send PDFs in LivePDF
...Or simply open the conversation!
Get Notified for each Viewer
Your Recipients Prefer a LivePDF to a screen capture!
83% of recipients in Technical Fields (Industrial sales, legal, scientific and financial) prefer receiving a GraphCall LivePDF on mobile to a screen capture of a Document.

71% also prefer receiving a GraphCall LivePDF on Desktop to a video screen capture of a Doc.
What do the technical Docs experts say about LivePDF?
"
" I just used GraphCall LivePDF on one of my papers. Excellent. "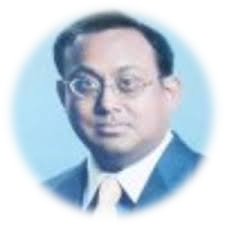 Tim Mazumdar
Ph.D. in Electrical Engineering, author of 14 patents and 6 scientific publications.
"
" We use GraphCall LivePDF technology to send PDF filings to the Justices with a short explanation. The initiative has been very well received by the Supreme Court."
Ana Reys
Ex Federal Judge, Lawyer at the Supreme Court of Brazil, Partner at
Silveira Cruz Advogados
Who trusts
Graph

Call

LivePDF?
Security
GraphCall had its system tested by leader in the cyber security business Beijaflore. A firm with presence in four continents and the first Company to acquire the ISO 27001 cyber security certification in France. GraphCall uses a comprehensive framework for access control both on the application client and on the side of its servers. This is the industry standard used by firms such as Nasdaq for access control. GraphCall uses two levels of security for private community, password and hash. The privacy and security of your content is of utmost importance to us. Please reach out to us if you have any concern, we build our strength on your feedback.