MAKE THE PITCH.
GraphCall VidPitch
Bring a lively and convincing face to the report you wish to share. Walk your clients through key points with support financial ecosystem infographics. Get more from your storytelling skills.
With Smart Follow-up you are notified exactly when the client is watching the VidPitch and send an alert your client to join you in the GraphCall VideoChat to follow-up face to face, all of this in the application.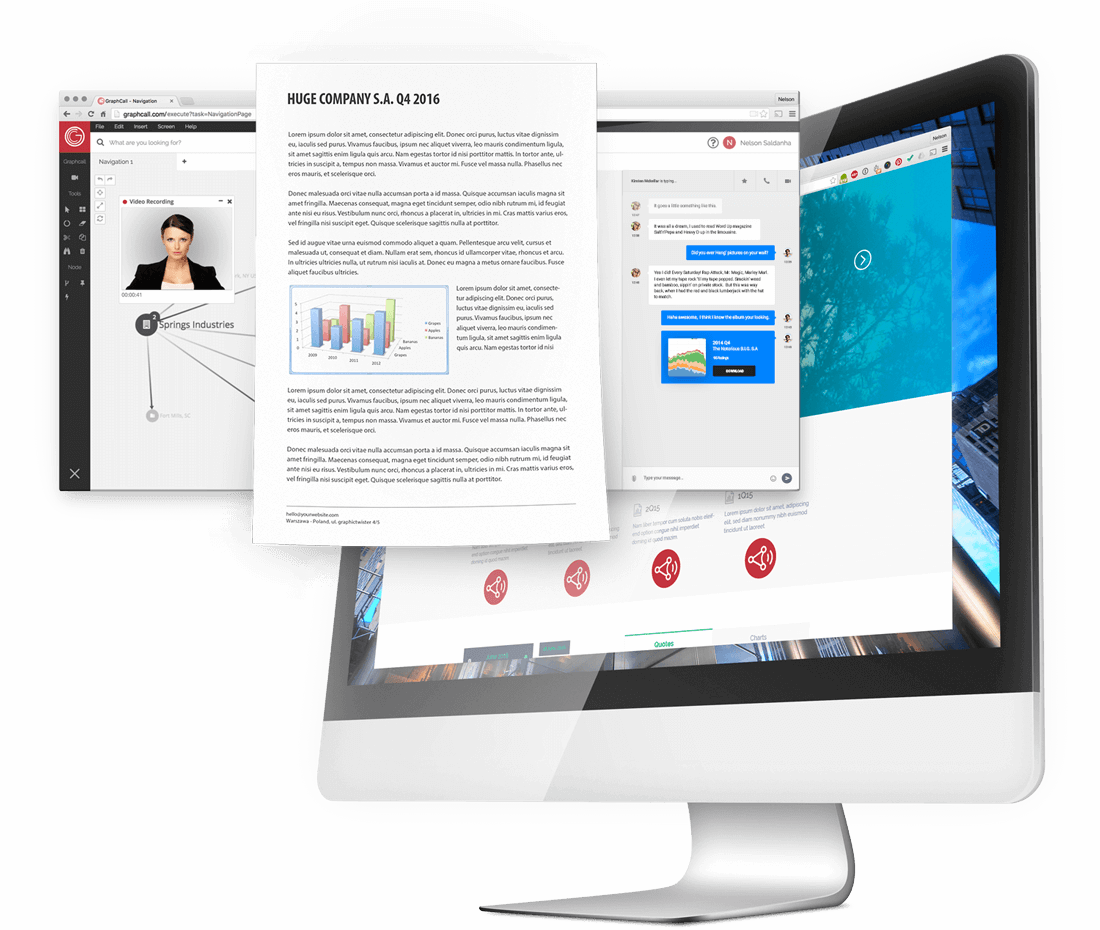 License
One contract for all your client-facing collaborators
Embrace the media revolution™
According to Cisco by 2020, 80% of the web will be video-driven. GraphCall VidPitch is the fist video + live application replication system in the world with live pdf showcasing capabilities.(As opposed to pixelized videos of pdfs.)
Present Better, Close Faster with VidPitch.
Presentation of your reports is critical to your sales effort. Enhance your sales and get the customer engagement your firm deserve with with GraphCall VidPitch Enterprise Solution.
Contact Sales